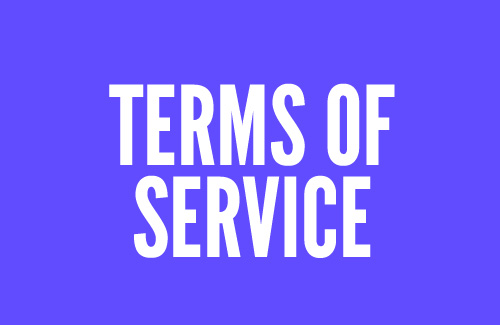 Clattr.com is an online internet based service that allows users to create accounts, pins, posts, boards, view, and follow others visual content (the "Services") through our website; accessible at www.Clattr.com (the "Site").
The Site allows the pinning of content, uploading, embedding, sharing features and general access and viewing of varying types of visual content, allowing registered and unregistered users of the site the ability to share and view the visual content, depictions and stories. Clattr.com contains photo or picture & video content, info and other materials pinned, posted and also uploaded by users of the Site.
Please carefully read all of the the following terms and conditions, ("Terms"):
These Terms are what govern your ability to access and utilize the technology on the Site, Services and all Site Content (defined below), and constitute a binding legal agreement between you and Clattr.com
If you do not agree to the terms and conditions contained herein then please do not use Clattr.com whatsoever.
Use of the Site's Products and/or Services
You may use our Products and/or services only if you can form a binding contract with Clattr.com and only in compliance with these Terms and all applicable laws that apply. When you create your account, you must provide the Site with completely accurate information. Anyone note legally allowed to use this website is strictly prohibited.
You acknowledge and agree that you are solely responsible for all content that you make available through Clattr.com and all services related to the Site. You also represent and warrant that: (i) you either are the sole and exclusive owner of all content and material that you make available on or through the Site or you have all rights, licenses, consents and necessary releases that are necessary to grant to Clattr.com the rights in such user submitted content (what you submit, upload and/or pin) as contemplated under these Terms; and (ii) neither the content nor your posting, uploading, publishing, submission or transmittance of the your content or Clattr's use of it (or any portion of it) on, through or by means of the Site and related services will infringe, misappropriate or violate a third party's patent, copyright, trademark, trade secret, moral rights or other proprietary or intellectual property rights, or rights of publicity or privacy, or result in the violation of any applicable law or regulation.
You shall be solely responsible for any and all of your own content and the consequences of posting, uploading and publishing or pinning them. Furthermore, with your content, you affirm, represent and/or warrant that you own or retain the necessary licenses, rights, consents, and permissions to use and authorize Clattr.com to use all trademarks, copyrights, trade secrets, patents, or other proprietary rights in and to any and all Member Content to enable inclusion and use of the Member Content in the manner contemplated by the Site and these terms and conditions.
You agree that you will not post, or allow anyone else to post, any content that depicts any person under the age of 14 years, and that you have inspected and are maintaining written documentation sufficient to confirm that all subjects are, in fact, the age that they have provided, are and have proven to be legally. You have the factual, provable written consents, releases, and/or permissions of each and every identifiable individual person in the content to use the name or likeness of each and every such identifiable individual person to enable inclusion and use of the content (images, pics, gifs, videos) in the manner contemplated by the Site and these terms and conditions.
We specifically disclaim any responsibility or liability for any misrepresentations regarding a User's age or those depicted in any of the content on the Site.
You agree that you will not (nor others using your account) post, upload, publish, transmit or make available in any way on Clattr.com, content which is illegal, unlawful, harassing, containing nudity, harmful, threatening, tortuous, abusive, defamatory, obscene, illegal, unlawful, libelous or invasive of one's privacy, including but not limited to, personal information or hateful or racial speech.
You agree that you shall not (nor others using your account) post, upload, publish, transmit or make available in any way on Clattr.com.
You agree that you shall not (nor others using your account) post, upload, publish, transmit or make available in any way on Clattr.com content depicting illegal activities, promotes or depictions of physical harm or injury against any group or individual, or promote or depict any act of cruelty to animals; You agree not to use Clattr.com in any way that exposes the Site Clattr.com to criminal or civil liability.
Business Accounts
If you use an account on behalf of a company, business, or other entity, then you also agree that you represent that entity and warrant that you are authorized to grant all permissions and licenses provided in these Terms and bind the entity to these Terms, and that you agree to the Terms legally and legitimately on the entity or company's behalf.
Pinning, Uploading, Posting and Sharing Content
A big part of using the Site is the allowing of you to post content including your pics, photos, opinions, comments, links, social media accounts and other materials of various types. Every single post you make and activity you conduct — you are solely responsible for. You retain all rights to and are the sole part responsible for any and all content you post, upload, share or pin.
General Content Policy

Clattr.com has a ZERO TOLERANCE policy relating to any illegal content. We will report and cooperate with all governmental agencies that seek those who produce any sort of illegal content whatsoever. There is no place for that here at Clattr.com!
Copyrights

Clattr.com respects all copyright and intellectual property laws. We adhere to copyright law and expect all users to do the same.We will terminate in all appropriate cases, registered users and account holders that infringe, violate or are believed to be perpetuating copyright infringement. Please contact us if you see any content that you didn't authorize for immediate removal!
How Clattr.com and Others Can Use Your Content
You grant Clattr.com and its users a non-exclusive, royalty-free, transferable, sub-licensable, worldwide license to use, store, display, reproduce, share, re-pin, modify, create derivative works, perform, and distribute your User Content on Clattr solely for the purposes of operating, developing, providing, and using the Site. Nothing in our Terms shall restrict other legal rights Clattr.com may have to User Content, for example under other licenses. We reserve the right to remove or modify your content for any reason, including but not limited to content that we believe violates these Site Terms or our policies in anyway and for any reason.
How Long Does Clattr.com Store Your Content
If you initiate an account termination or deactivation of your account, or if you remove any of your content including pins, photos and other materials, we may retain that content for a limited period of time for backups, archiving and/or auditing purposes. Also Clattr.com and its users of the Site may continue to retain and continue to use, display, reproduce, store, re-pin, modify or alter, create derivative works, perform, and distribute any of your content that other users have stored or shared through the Site, Clattr.com
Your Security Around Here
The security of our users is a top priority for Clattr.com and we work hard to protect the security of your account as well as your content, boards, pins and pictures, however we can not guarantee that unauthorized individuals and third parties will not find ways to defeat security measures put in place. Always notify us immediately if you suspect any unauthorized use of your account. Always use unique passwords and change them frequently! Do not share your information with others, as your account is your responsibility and you agree we can not be held liable for your actions in regards to your account in any way, shape or form.
Third Party Websites, Links, Products and Services
Our Site may contain links to other third parties such as websites, advertisements, products, services, offers, events, groups and/or activities that are not controlled, endorsed by or owned by Clattr.com. We do not assume any responsibility whatsoever for any such sites, third-party websites, blogs or individuals, materials, services, products or information as well as any links whatsoever. Utilize links and content at your own discretion. If you access any third parties website, blog, services, products or content from our Site, Clattr.com, you do so at completely 100 percent your own risk and you agree that Clattr.com will have no liability arising from your use, access to any third parties websites, blogs, services or content.
Termination of Accounts
We hold the right to and you acknowledge the fact that we can cancel, terminate, close or ban any account at any time or any reason whatsoever, at our sole discretion and can do so with or without any notification or cause.
Assignments
These Terms, and any rights and licenses granted hereunder, may not be transferred or assigned by you, but may be assigned by Clattr.com without restriction. Any attempted transfer or assignment in violation hereof shall be null and void.
Entire Agreement
These Terms along with our privacy policy and any amendments and any further agreements you may enter into with Clattr.com in regards and connection with our Site's features, services and/or products, shall constitute the entire agreement between you and Clattr.com. If any provision of these Terms is deemed invalid, then that provision will be limited or eliminated to the minimum extent necessary, and all of the remaining provisions of these Terms and conditions will remain in full effect and full force.
No Waivers
No waiver of any term of Clattr.com's Terms shall be deemed a further or continuing waiver of such term or any other term, and Clattr.com's failure to assert any right or provision under these Terms shall not constitute a waiver of such right or provision.
Indemnity
By using Clattr.com or even accessing Clattr.com you are agreeing to defend, indemnify, and hold Clattr.com, its officers, directors, employees, owners, principals, operators, administrators, members and agents, harmless from and against any claims, liabilities, damages, losses, and expenses, including, without limitation, reasonable legal and accounting fees, arising out of or in any way connected with (i) your access to or use of the Site, Services or Site Content of Clattr.com and any of our affiliates (ii) your Member Content, or (iii) your violation of any of these Terms.
Limitation of Liability
TO THE MAXIMUM EXTENT PERMITTED BY LAW, Clattr.COM SHALL NOT BE LIABLE FOR ANY INDIRECT, INCIDENTAL, SPECIAL, CONSEQUENTIAL OR PUNITIVE DAMAGES, OR ANY LOSS OF PROFITS OR REVENUES, WHETHER INCURRED DIRECTLY OR INDIRECTLY, OR ANY LOSS OF DATA, USE, GOOD-WILL, OR OTHER INTANGIBLE LOSSES, RESULTING FROM (A) YOUR ACCESS TO OR USE OF OR INABILITY TO ACCESS OR USE THE PRODUCTS; (B) ANY CONDUCT OR CONTENT OF ANY THIRD PARTY ON THE PRODUCTS, INCLUDING WITHOUT LIMITATION, ANY DEFAMATORY, OFFENSIVE OR ILLEGAL CONDUCT OF OTHER USERS OR THIRD PARTIES; OR (C) UNAUTHORIZED ACCESS, USE OR ALTERATION OF YOUR TRANSMISSIONS OR CONTENT. IN NO EVENT SHALL Clattr.COM'S AGGREGATE LIABILITY FOR ALL CLAIMS RELATING TO THE PRODUCTS, SITE AND SERVICES EXCEED ONE HUNDRED U.S. DOLLARS (U.S. $100.00).